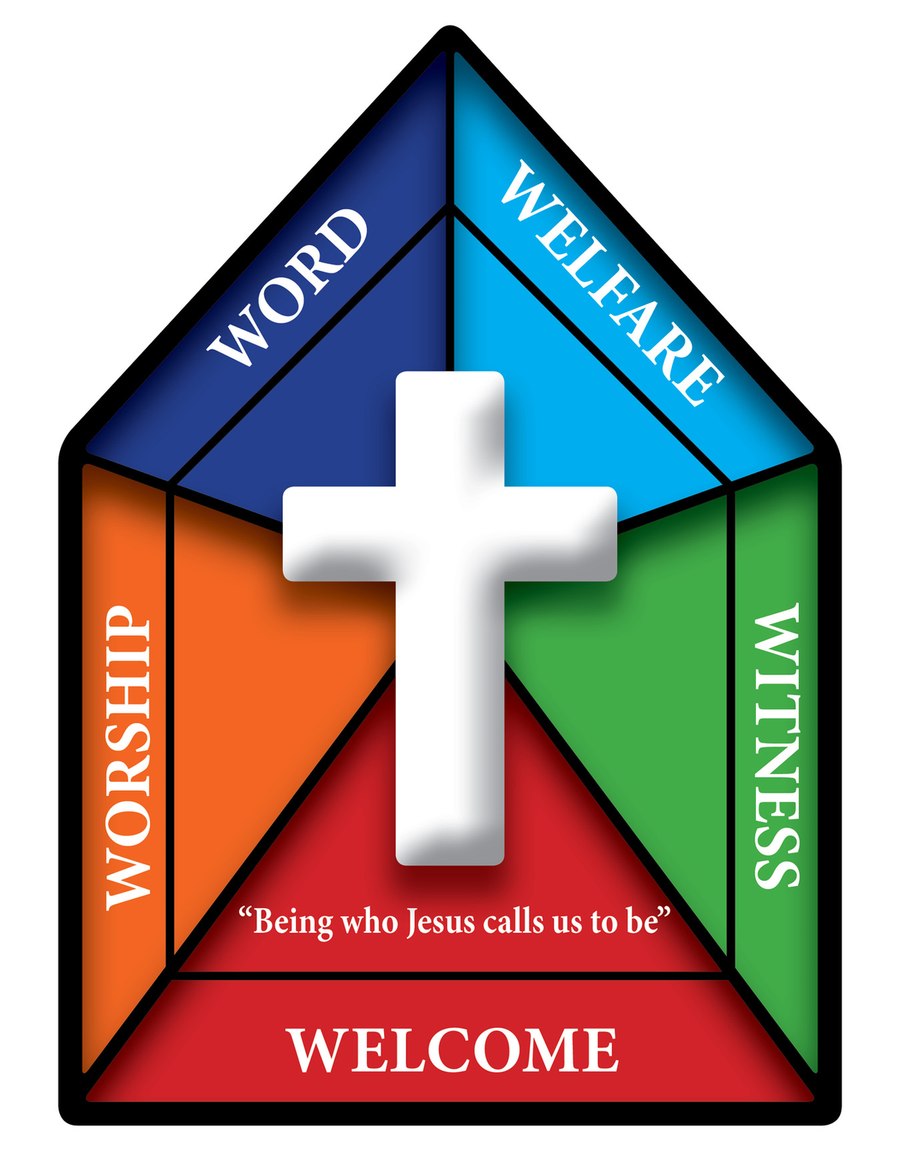 At St John's we aim to live by the 5W's. This is a framework created by the Diocese of Salford to ensure we live our lives by the values at the roots of Christianity; they help us to aspire to be like God.
THE 5 W's
The 5Ws are: Word; Welcome; Welfare; Worship and Witness.
It is the framework by which our effectiveness as a Catholic school is assessed.
For our Children, these translate as
Word (talk) - we talk together as a word of God's community
Welcome (come) - we come together in welcome
Welfare (walk) - we walk together as a welfare community
Worship (pray) - we pray together as a worship community
Witness (work) - we look at our School mission statement and work together as a witness community
You will see these displayed around the school. You will also hear about these being discussed in assemblies and in class.
WELCOME (COME)
Our school is a place where visitors receive the warmest welcome and feel valued and respected.
At St John's all are WELCOME in God's name; we are all God's children. We do our best to include all within our community and we celebrate our diversity. Together with our Rights Respecting School award, we aim to build self-esteem, respect for all and a sense of community.When we think about how we want St John's to be, we think about the Kingdom of God. Along with our children, staff, parents and parish - we are a sign of Good News that speaks and listens to God.
WORD (TALK)
We place the word of God at the centre of all we do.
Our school community is inspired by the WORD of God. Teaching and learning within Religious Education and our 'Come and See' religious programme, is one way in which we do this at St John's. We learn about stories from the Bible that tell us how Jesus acted and how God wants us to try to be. Children are encouraged to engage in 'Big Questions' and higher level thinking generated from our faith, and also about our faith. We celebrate the Word of God in worship and liturgy in class, during assemblies, at Mass in school and at Mass at St John's Church.
WITNESS (WORK)
We are witnesses to others by being charitable: we know that other people's lives can be different from our own.
As witnesses to the Word of God, Christ is at the centre of all that we do at St John's. This principle is maintained across the full curriculum and life of our school. We are witnesses to the Word of God in our actions and our behaviour. We extend this WITNESS beyond our school community to reach out to others.
All the family of our school bear witness to our new Mission Statement which informs everything we do in our community. We nurture, support and challenge the children to live out and to give witness to the Gospel values in their everyday experience of school life and by developing their sense of responsibility to play their part in caring activities for good causes in the wider community. We are witnesses to our environment and all God's world by being good stewards of Creation.
WELFARE (WALK)
We value and support individuals and their families.
As a Rights Respecting School, St John's's puts the WELFARE of all at the heart of our community. We respect the rights and dignity of every individual as a child of God made in His likeness.
At St. John's, we see each individual child as a child of God. We want to enable every child and adult to 'have life to the full'; cultivating an attitude of respect for each other among the whole community. We all have a responsibility at St. John's to follow Jesus and help and support each other in our community. We try to be fair, we care about each other and always try to help, including those less fortunate than us and those outside of our community.
WORSHIP (PRAY)
We come together as a community through prayer, worship, stillness and reflection.
Through WORSHIP opportunities we reflect on spiritual, moral social and cultural issues. At St John's we encourage active participation in Liturgy, Collective Worship, personal reflection and meditation. At St. John's our prayer can be traditional prayer of the Church, meditation, a philosophical approach or reflection on the Word of God. We aim to provide as many worship opportunities for our community as possible throughout the school (prayer, reflection, liturgies, assemblies, Mass) including small groups, year groups, the whole school, parents and parishioners. We hope that this develops, nurtures and deepens our relationship with God and with each other.